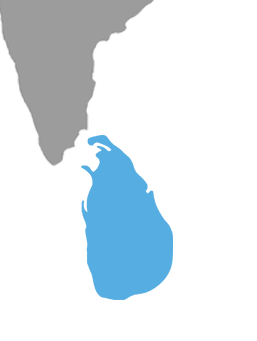 Best Outsourcing Company in Sri Lanka
Outsourcing is the best business practice for forward-thinking companies. Therefore, we have mastered the art of BPO and KPO services
Why Choose Sri Lanka for Outsourcing Services?
Sri Lanka is one of the top destinations for overseas outsourcing. It is a serious competitor among India and the Philippines, for BPO and KPO services. Although, there are many reasons why Sri Lanka provides overall better employees for offshore outsourcing services than the competitors.
Sri Lanka has a literal level of 96.3%, as education plays a major part in the life and culture of the country. This has made Sri Lanka the most ideal destination for both BPO and KPO services.
Most importantly, Sri Lanka has a high number of undergraduates, postgraduates who are working in both BPO and KPO companies.
Furthermore, Sri Lanka is ranked among the top 5 offshore outsourcing destinations in the world.
Also, Sri Lanka has won the 'Best offshore outsourcing destination of the year' accolade awarded by the National Outsourcing association UK successively in the past years.
A Little bit about Acril Outsourcing
Acril Holdings is the leading outsourcing company in Sri Lanka. It is also one of the top offshore outsourcing companies in South Asia.
Acril Holdings started providing business process outsourcing and KPO back in 2016. So far, it has expanded its' clientele throughout the United States, Europe, and Australia.
Furthermore, it has been an uphill climb since the start. We have organized and trained hundreds of specialized teams for many different overseas companies.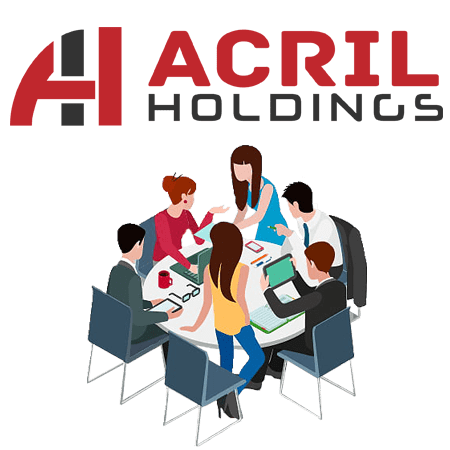 Reasons to Outsource with Acril Holdings?
Acril Holdings has been able to provide 99% accuracy when it comes to Outsourcing services.
Further, we have well-tested, specialized training programs specifically targeting each of our areas of service. This includes both business process outsourcing and knowledge process outsourcing.
Most importantly, we are also known for very competitive employee hiring rates.
In addition, we have a highly skilled/qualified team of trainees who conduct all our BPO and KPO training programs.
Furthermore, we recruit both undergraduates and postgraduates, who are fluent multilingually.
Most importantly, every individual has to go through our selection tests before they are selected to work with us. This is why we have been able to maintain such a high accuracy level.
We work around the clock and we provide services tailored to any time zone.
Also, We are all about delivering the best results for our clientele, WITHOUT going over budget.
In addition, we provide both BPO and KPO services for businesses of all sizes.
Services Available in any Timezone
Special Training Programs
Highly Skilled Professional Teams
Solutions for Businesses of All Sizes
Our Business Process Outsourcing Services (BPO)
Business process outsourcing from the name itself explains its meaning. Although, it can be further analyzed. BPO means Outsourcing secondary services within a  business, to a different organization. 
Areas that fall under Business Process Outsourcing, are highly time-consuming activities in a business.
For example, Data Entry, Marketing, Customer Care, and Technical Support are some of the main BPO services. And all of these services require a lot of manpower, office space, and tech gear.
Therefore, the main purpose of outsourcing services:
-  Focus on core business areas
-  Reduction in cost (Operational cost)
-  Productivity improvement
-  Access to the highly competent skill pool
-  Enhancement in quality
Business Process Outsourcing can be done mainly in three ways, logistically.
   01) Inshore outsourcing
02) Nearshore outsourcing
   03) Offshore outsourcing
If your business is located somewhere outside South Asia (US, Europe, Russia or Australia), offshore outsourcing from Sri Lanka could be highly profitable for you. Mainly because:
-  The currency devaluation in developing countries (especially in Sri Lanka)
-  The high literacy level (96.3%) in Sri Lanka
BPO outsourcing allows businesses to provide an overall better customer experience as well. Because, most importantly, the right BPO company would put in place proper training programs, maintain efficiency and professionalism.
Our Knowledge Process Outsourcing Services (KPO)
Knowledge Process Outsourcing (KPO) is an extended version of BusinessProcess Outsourcing (BPO). Furthermore, KPO is when a business outsources a different organization to handle all knowledge-based work.
Knowledge Process Outsourcing (KPO) firms perform high-level tasks for which highly skilled personnel are required.
KPO requires in-depth knowledge, domain expertise, judgment and interpretation power of the workers. In addition, KPO needs employees who are capable of applying their knowledge. Mainly, because the work entails decision making on specific issues.
Knowledgeable employees demand high wages. Further, When recruiting staff for knowledge Proces services, advanced training programs are required to train the staff.
In addition, it also requires high tech equipment and office space.
The main reasons for outsourcing KPO services:
-  Focus on core business areas
-  Reduction in cost (Operational cost)
-  Productivity improvement
-  Access to the highly competent skill pool
-  Enhancement in quality
Overseas outsourcing is very effective to minimize costs when it comes to Knowledge Process services.
Sri Lanka is the best overseas outsourcing destination. Mainly because of the number of graduates in Sri Lanka is super high. And the literacy level of Sri Lanka is way higher than the other developing countries in South Asia (ex: India).
Finance and accounting are two major areas of any business organization. Accountants are very expensive to hire. You will probably need a whole team of accountants to maintain accounts and finance. This will multiply the expenses.
Wages, office space rental together with utility bills may add up quite quickly, costing you a fortune.
That is exactly why you should outsource your accounting and finance with us. We recruit graduates with finance and accounting degrees. We train them with a team of professionals. Especially, in order to make them familiar with your specific business model.  You will not have to worry about secrecy, as we take strict measures to protect your data.
Running an HR department within the business grounds could be quite hectic.
HR policies, procedures, compliance laws labor laws could not be everyone's strong point. And it cost a lot of money to recruit, train, and maintain a decent HR team.
Therefore, we recommend you to Outsource HR Services with us. We have highly-qualified HR professionals. We are capable of building the perfect HR team for your business and train them by HR experts.
Our training programs are focused on building a resourceful and professional HR team, with a thorough understanding of your business and the employees.
Lawyers are one of the most expensive yet, must-have entities for a business.
Legal support services will help your business handle all the legal aspects of the cooperate world. Above all, this will safeguard the reputation and assets of your business.
However, hiring lawyers and paralegals full time may cost you a fortune. So, that is why you should do legal outsourcing for your business.
At Acril Holdings we have an arsenal of experienced lawyers and paralegals who are highly professionals. We can build you a legal processing team according to your type of business within weeks. We can provide you a whole team working full time for your company. This will save you a lot of money and a lot more efficient.
This way you will not have to worry much less about your legal expenses and focus on improving your business more.
Steps to Build Your Offshore Dream Team - Outsourcing Sri Lanka
Discuss your project
At this stage, we identify your outsourcing requirements and figure out together how we can best serve you.
We build your offshore outsourcing dream team
This stage takes up to 2 weeks. Yet, the time may vary according to the project. At this stage, we recruit and train your offshore dream team according to the manuals and outsourcing project requirements.
Start your outsourcing project
With your green light, we are all set to start your project at this stage.
Our Contact
Email Address: [email protected]
Phone Number: +94 77 351 8892 (WhatsApp) - Project Manager
Address: 30 1/1, WOODLAND MAWATHA KOHUWALA, 10250 SRI LANKA