Social Media Marketing Sri Lanka [Social Influencer KIT]
As you might already know, an effective Social Media Marketing strategy can help you take your business to the next level. Yet, how can you detect effective Social Media marketing in Sri Lanka? There are many advertising agencies in Sri Lanka offering Social Media Advertising services. Although, only a few of them actually know how to use the full benefit of Social Media platforms. Acril SEO has taken Facebook marketing, Instagram marketing, Tiktok marketing, and LinkedIn marketing in Sri Lanka. In addition, we provide unique SMM packages in Sri Lanka. Further, the 'Influencer KIT' is one of the latest Social Media Marketing packages in Sri Lanka.
Social Media Marketing Sri Lanka to BOOST awareness
More than 70% of Internet users in Sri Lanka engage in Social networks daily. In addition, according to our research, people are more likely to purchase from brands that they are following on social media. Therefore, as a business owner, you should allocate a budget for Social Media Marketing in order to stand out as a top brand. Acril SEO has a dedicated Social Media Marketing team that are experts at SMM. Further, we don't just maintain your social media presence. In addition, Acril SEO uses popular social media platforms such as Facebook, Instagram, TikTok, and LinkedIn to make businesses reach their target audience. Through this approach, we have gained our clients a lot of sales.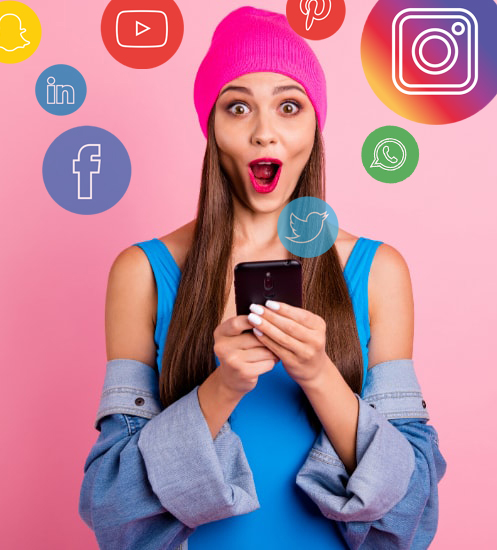 Social Influencer kit Sri Lanka
People trust people of influence. 2020 is a year of social media influencers. People are more and more interested in choices, preferences, and opinions of social media influencers. You can find all the people you admire, on social media. So you can 'like',' share' and 'comment' on anything and everything they do. The influence that actors, bloggers, singers, and fitness enthusiasts have on their audience is MASSIVE. This is why we created the INFLUENCER KIT.
Social Influencers to promote your business
Through this social media package, we arrange social media influencers with a large number of followings to work with brands and businesses to promote products and services. Our SMM team will do the research to find the most suitable social media influencer for your business. That person would be the one that has the best type of audience which would suit your line of products or services. 
The influencer package is most suitable for brands and businesses that offer both products and services to the end consumer. Many hotels, restaurants, coffee shops, clothing brands, food, and health product lines are with us. And the results are magnificent because of the organic engagements that it allows. Influencer marketing is very effective specially in this day and age.